Stonex today launched the new generation of Stonex S900 Series RTK GNSS receivers. The new models are an evolution of the previous series and equipped with the latest technology, including an even better multi-constellation GNSS antenna, 4G GSM modem and (optional) an IMU for  tilt-measurements.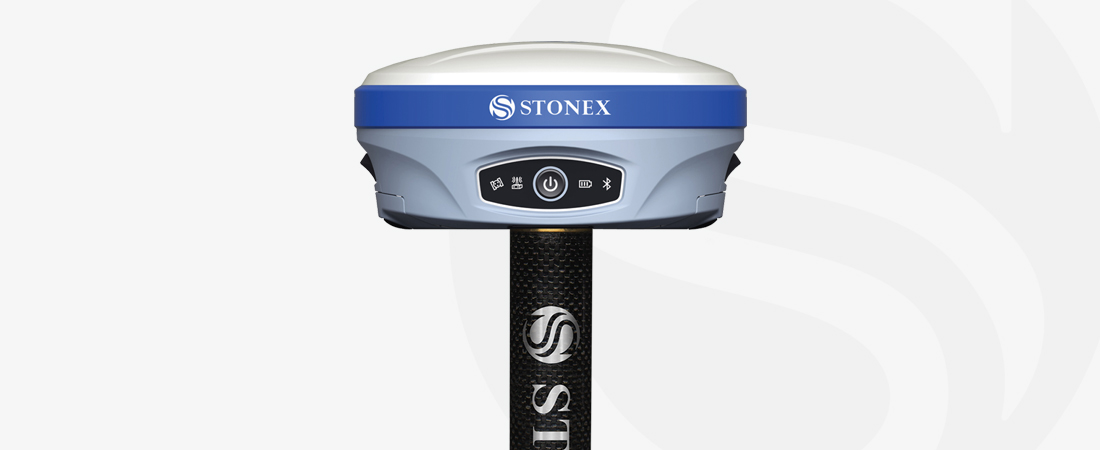 Stonex S900 Series receives all satellite constellations
The Stonex S900 (with 555 channel GNSS board) and the S900A (with 800 channel GNSS board) receive all satellite signals simultaneously, including GPS, GLONASS, BEIDOU, GALILEO, QZSS and IRNSS. The S900A also receives L-Band satellites and can be used worldwide in combination with Atlas.
The fastest RTK GNSS receivers in the world
The Stonex S900 Series GNSS receivers have an E-Bubble sensor as standard, with which hard-to-reach points can be measured without the GPS pole having to be level. In addition, Stonex has developed the latest technology in the field of inertial measurement technology (IMU) and applied it in the new receivers.
This makes Stonex once again the first manufacturer with an effective solution in which GNSS is combined with tilt compensation and no calibration is required. In addition, the S900 Series receivers are completely immune to magnetic interference and it is even possible to measure points at an inclination angle of up to 60°.
These new receivers are available immediately. For more information, please visit the Stonex S900 and Stonex S900A product pages.