We are absolutely thrilled to announce the release of the Stonex R60, a ground-breaking Total Station that offers users a smartphone-like experience. Featuring a 5.5″ touch screen and the Android operating system, the Stonex R60 is easy to use and will be familiar to those already accustomed to using touchscreen devices.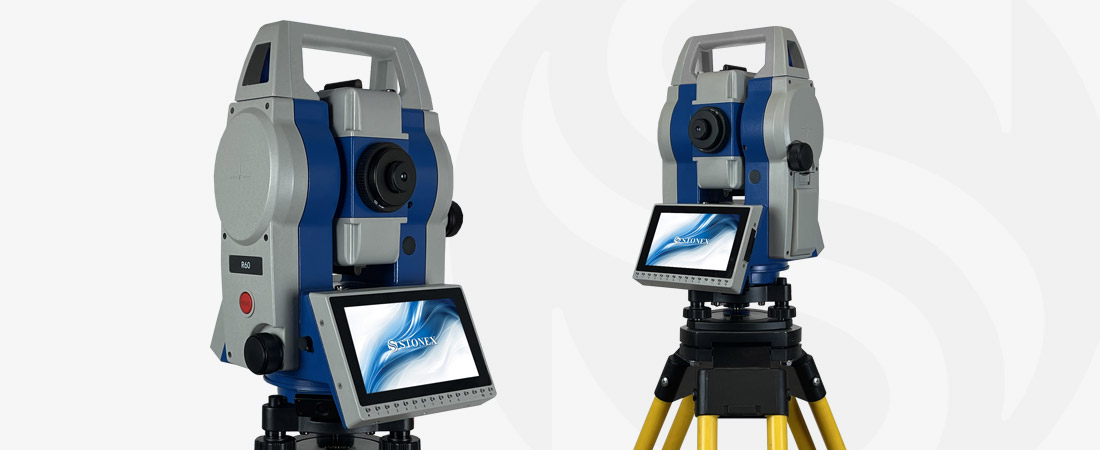 The Stonex R60 is equipped with Cube-a software, which offers users a new horizontal view and the ability to integrate GNSS surveys. It also has web browsing and data sharing capabilities. This instrument allows operators to use background maps and exchange functions between the total station and remote controller (GNSS) via Bluetooth, eliminating the need for cables. The new Stonex R60 is available in two versions, one with an accuracy of 2″ and the other with an accuracy of 1″. With a prism, the instrument has an accuracy of 2 mm + 2 ppm and can measure reflectorless up to a range of 1000 metres.
Visit the new product page via this link.
The new Stonex R60 Total Station is now available. Get in touch with us for an on-site demonstration.