The Stonex SC600+ is a versatile, multi-constellation GNSS receiver, equipped with dual processors and optimised for low power consumption. The SC600+ simultaneously receives GPS, GLONASS, BEIDOU, GALILEO and QZSS satellite signals. Its main feature is the presence of 1408 channels, and reliability and accuracy are perfected by anti-jamming technology.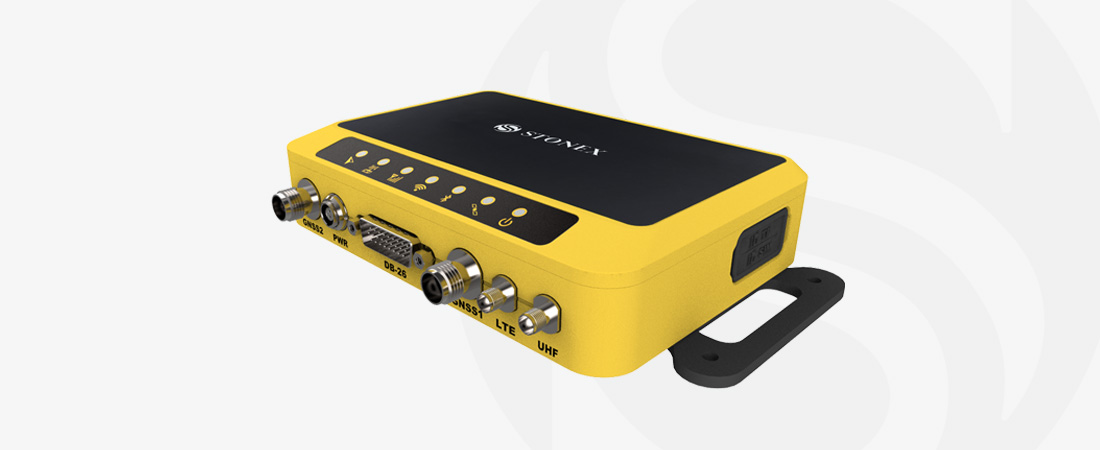 Stonex SC600+ RTK GNSS receiver
Versatile GNSS solution
The Stonex SC600+ is ideal for static applications such as CORS, monitoring and as a base station; the receiver has extensive interconnectivity, is equipped with a dual frequency UHF radio and has GSM LTE functionality available.
The ideal modular RTK receiver
This RTK receiver is also ideal for mobile surveying and 3D machine control applications; the ability to connect two external GNSS antennas enables GNSS positioning and heading, plus it is possible to connect to the SC600+ via Bluetooth or Wi-Fi.
More efficient and accurate with network RTK
When used for mobile positioning and 3D machine control, the Stonex SC600+ GNSS receiver works best in combination with real-time kinematic (RTK) corrections. By using an RTK network, there is no need to deploy your own base station to work with centimetre accuracy. Save the cost and time of setting up a GNSS base station.
For maximum consistency and quality, we recommend the VRS NEXT network. With an mcsRTK Service subscription you can rely on the highest accuracy with the Stonex SC600+ throughout the Benelux.
Want to know more about our CORS receivers, or make an appointment for a demonstration? Get in touch using the buttons below or call us directly on +31 297 769 101.