The Stonex STT402L theodolite has been developed for extremely accurate measurement of vertical and horizontal angles and is frequently used for construction and landsurveying. Due to the 1″ angular accuracy, the Stonex STT402L is also very suitable for monitoring and registering deformations during construction and infrastructure projects.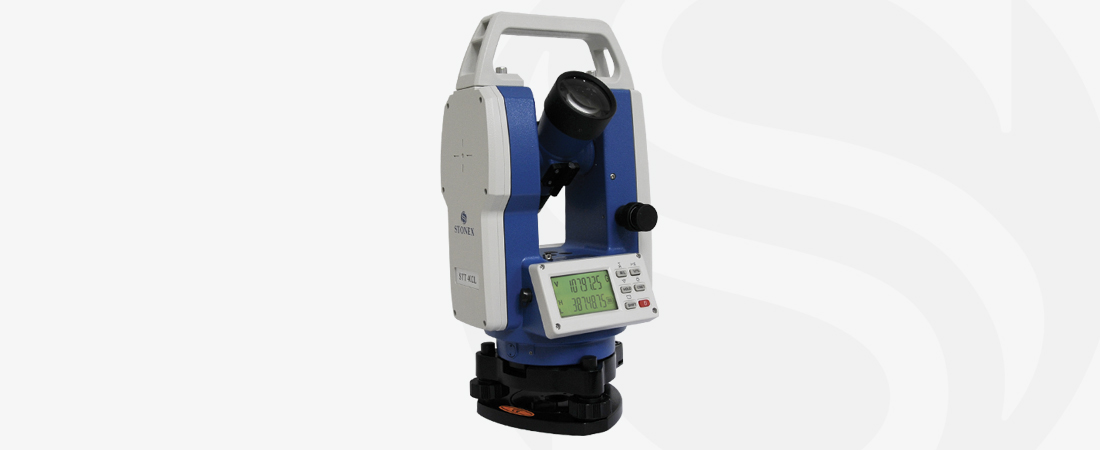 STONEX STT402L THEODOLITE
The ergonomic keypad and large LCD display contribute to the productivity of the gauge operator in the field. Thanks to the bright cross-hair illumination, the instrument can also be used in low-light conditions, such as in tunnels and buildings.
With just one press of a button, the STT402L converts vertical angles to inclination, locks the horizontal angle, allows you to set the horizontal angle to zero and offers you the option to repeat a measurement.
In low power mode, this electronic theodolite has more than 80 hours of operating time. The STT402L also offers the option of using both rechargeable Li-Ion batteries and standard AA batteries. The dual-axis compensator with 1″ angular accuracy ensures reliable measurements on any construction site.
Would you like to know more about our theodolites, or make an appointment for a demonstration? Contact us via the buttons below or call directly on telephone number +31 297 769 101.