AQUA NEDERLAND TRADE FAIR 2023
The future of water management
21, 22 and 23 March 2023 | 10:00 AM – 6:00 PM
Evenementenhal Gorinchem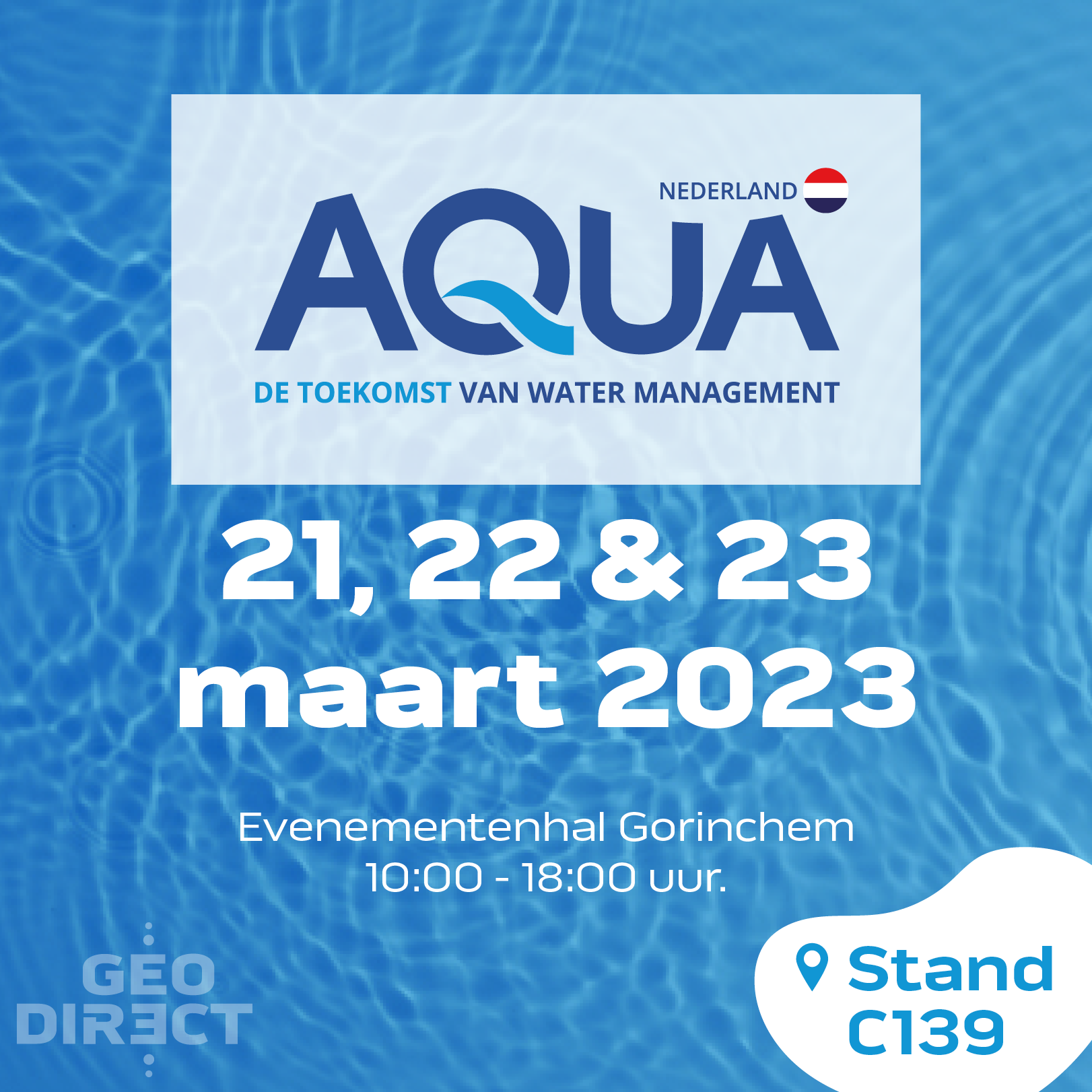 Dutch water chain increasingly unified
In the Netherlands, we see that the water chain is increasingly unified to meet today's challenges. Challenges such as circularity, energy transition, climate adaptation and safe water. Aqua Nederland is the trade fair in the Netherlands in the field of wastewater, drinking water, process water and urban water & sewerage management. During the trade fair, supply and demand of water technology, water management services and knowledge products are brought together.
Geodirect, as usual, takes part in the Aqua Nederland Vakbeurs this year.
From 21 to 23 March, from 10:00 – 18:00 we will be present in the Evenementenhal Gorinchem.
What to expect
As in previous years, a well-filled exhibition floor will again form the basis of Aqua Nederland. Aqua Nederland is a low-threshold exhibition where, while enjoying free catering, you can easily and quickly get in touch with the right connection and cooperation partners.
Visit our stand (number C139) and get comprehensive information on the most effective solutions for digital surveying of underground infrastructure. We will also show the latest developments in the field of large-scale geo-data acquisition for the water sector.
Free ticket
Order your free ticket: https://register.visitcloud.com/survey/0srtelwlknewt?