Stonex today launched the robust UT56 tablet. The Stonex UT56 is a new Android tablet and the perfect balance between a modern OS, readability and durability.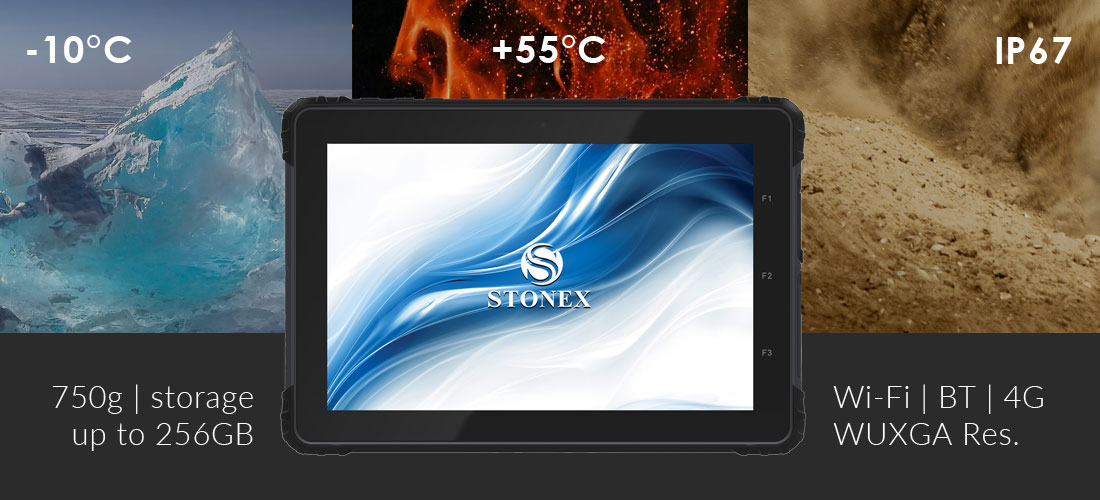 The Stonex UT56 has been developed for users who prefer a lightweight and easily manageable tablet, but who also want to work with a large display. The new UT56 is extremely robust, making the tablet suitable for working under the most extreme conditions.
The new UT56 is available immediately. Visit the Stonex UT56 product page for more information.